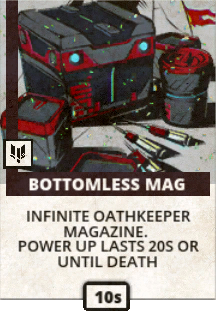 Bottomless Mag is a common card for Winter.
It allows the user to fire the Oathkeeper without a need for reload for 20s or until he dies.
Upon using the card, the user will pull out a magazine which will then allow for infinite ammo for the duration of the card.